The law in relation to Admiralty and maritime can be traced back since the Admiralty Courts Act 1840. Thereafter the Act has been developed with Admiralty Court Act, 1861, The Courts of Admiralty Act, 1891 and Admiralty Rules 1912. Now in Bangladesh, Admiralty Courts Act 2000 deals with all issues in relation to admiralty.
Admiralty Court:
The High Court Division of Supreme Court of Bangladesh has an original jurisdiction to deal with the cases of admiralty. It extends to ships or vesselsanchored at any port of Bangladeshi.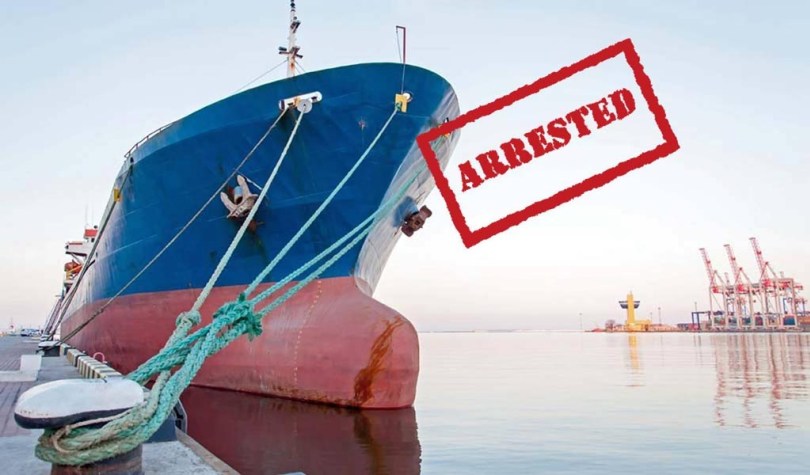 Admiralty Court Jurisdiction:
The Admiralty Court shall have jurisdiction to hear and determine any of the questions or claims in relation to :(a) the possession or ownership of a ship (b) any question arising between the co-owners of a ship as to possession, employment or income of that ship;(c) any claim in respect of a mortgage of or charge on a ship or any share therein;(d) any claim for damage done by a ship;(e) any claim for damage received by a ship;(f) any claim for loss of life or personal injury sustained in consequence of any defect in a ship(g) any claim for loss of or damage to goods carried in a ship;(h) any claim arising out of any agreement relating to the carriage of goods in a ship or to the use or hire of a ship;(i) any claim in the nature of salvage of life from a ship (j) any claim in respect of towage of a ship or an aircraft;(k) any claim for forfeiture or condemnation of a ship or of goods
Mode of exercise:
The admiralty jurisdiction of High Court Divisionmay be exercised in personamandaction in rem with some conditions.The Admiralty Jurisdiction of the High Court Division as the Court of Admiralty may be exercised through an action in rem against the ship, aircraft or property.
Institution of Suit :An action or a suit before the High Court Division shall be instituted by a plaint drawn up, subscribed and verified according to the Code of Civil Procedure, 1908. As per section 7 of Admiralty Act 2000, the maximum court fee for Admiralty suits is Taka.1, 00,000 (One Lac), except the claims by the master or seamen for wages earned on board.

Enforcement of Judgment:
The Hon'ble Court upon satisfaction on a well-founded case may enforce the payment of judgment by attachment against the party on whose behalf a caveat has been entered, and by the arrest of the property if no caveat has been entered. An order of sale by the Hon'ble court will be conducted by the Marshal in a manner as a sale of moveable property in execution of a decree in an ordinary civil suit, unless the Hon'ble Court otherwise orders. In practice, if bank guarantee is provided, it will be en-cashed in favour of the judgment-debtor. Foreign judgments and arbitration awards are also enforceable by the Hon'ble Court.